Six months after becoming a mum, I wasn't ready to go back to my office job. I wanted to stay home with my baby girl but I also needed to earn an income for my family and was missing the stimulation I got from using my brain in a different way.
I didn't want to join an MLM and I just knew there had to be another way. So I backed myself, I applied my years of professional experience and Your Best Work was born. My home based resume writing business has grown and thrived, and now I share what I know and lead the way for other mums who want to work from home.

Having flexible work and making actual money doesn't have to mean selling someone else's products. As a resume writer I worked a couple of hours a day, I earned more than I did working full time, and most importantly I LOVED MY JOB.

I'd love to show you how I got here...
Resume Writing Course with Carlie Maree.
This course is for you if;
You know your way around a computer.
You're good with words.
You want to make great money.
You want flexible work that fits around your lifestyle.
You want to be able to work from anywhere.
You want to genuinely help people.
This course is NOT for you if;
You're totally computer illiterate.
You want a brainless, fill-the-blanks type job where you don't have to think.
You want an office job where you exchange time for money.
You're already working successfully as a professional resume writer.
You don't want to have fun while learning something new.
What will I learn?
How to write a killer resume.
How to get people to want you to write them a killer resume.
How to get people to pay you good money to write them a killer resume.
How to organise your time so that you can write lots of resumes, help lots of people and make lots of money.
Why am I doing this?
I love what I do. And I'm really good at it. I love that I get to help people every day.
I have more work than time to do it, and I can only help one person at a time if I'm writing resumes.
Creating this course was a no brainer. I can teach other people how to do what I do, and then so many more people can be helped.
You might wonder why I'd want to create competition for myself. Honestly there are not that many of us resume writers around, not great ones anyway. There will always be people looking for jobs. Almost everyone needs a resume. It's a field that's recession proof and it's a service that people value. There will always be plenty of work for resume writers.
What's included?
I'll share with you everything that I've learned along the way, that has lead me to where I am now - running a very successful resume writing business.
Serious strategies, tangible templates, detailed videos, easy-to-use worksheets, practical tasks.
All accessible online, anytime, from any device.
Oh and don't forget the exclusive Facebook group with weekly live Q&A's.
I will personally review and give detailed video feedback on your first three resumes.
And on completion, you get a gorgeous certificate which will look super professional on your social media and/or website.
What if I'm no good at it?
Do me a favour. That little voice in your head, the one that says 'but what if I fail?'. Say hello to your fear.
Then say 'Fear, thank you for being here. I know you're here to protect me, but I'm not going to let you drive on this journey. You can ride in the back. I'm capable, I'm worthy and I have value to give. I know I can do this.'
What do I need?
A computer with internet access and Microsoft word.
How long is the course?
You can start whenever you like, and take as long as you like. The 4 week layout is just a guide.
Still not sure?
How long now have you been trying to figure out what you can do that will allow you to work the hours you want, from wherever you want, and also earn you decent money?
I work on average 2-3 hours a day, from home, and I make the same money that I did working full time.
I love my job. I literally get excited about doing it. I don't answer to a boss, or an 'upline' and I am not dictated to by someone else's company. I have full control of my own business.
Many others have finished the course and are now working with paid clients and loving the journey of building their own home-based businesses.
You can have that too. The knowledge and tools I share with you, coupled with your dedication and self-belief, will get you there. I know it.
So, come and join me on this journey.
Let's do this.
Much love, Carlie xx
Your Instructor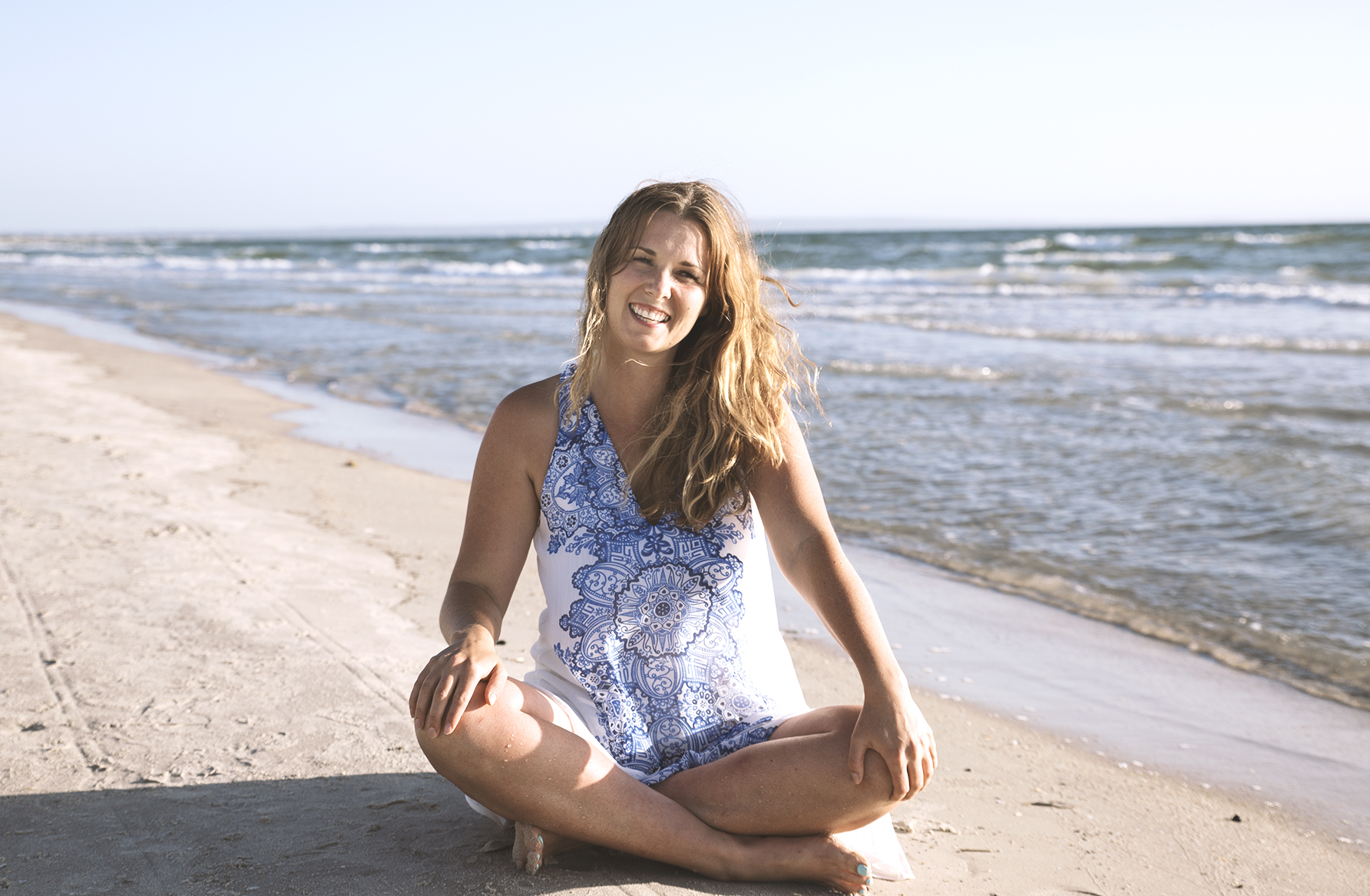 Carlie Maree is a writer, teacher and mentor with a passion for empowering women who want more.
A qualified life coach, experienced business builder and respected thought leader, Carlie works with the magic of our inner wisdom and feminine power to help women create the work-life harmony they dream of.
From her laptop, in her little beachside home, she reaches women from all over the world on a daily basis - both through her online programs and her daily #SoulBizSnippets.
Connect with Carlie over at www.carliemaree.com or www.facebook.com/mscarliemaree
Course Curriculum
Week One
Available in days
days after you enroll
Week Two
Available in days
days after you enroll
Week Three
Available in days
days after you enroll
Frequently Asked Questions
When does the course start and finish?
It is designed to be completed over a four week period, but you can go as fast or as slow as you like!
How long do I have access to the course?
As long as you like. I will keep the course open on an ongoing basis.
What if I am unhappy with the course?
I would never want you to be unhappy! If you are genuinely unsatisfied with your purchase and believe it doesn't deliver on it's promises, I will refund you in full.
Here are a few words from some of the previous students who have completed Resume School.
"Enrolling into Resume School has been life changing for me. I always dreamed of having my own business, and having a secretarial and administration background it seemed like the perfect solution for me after unsuccessfully looking for work for a long time. Carlie has made Resume School very easy and enjoyable to follow and the information on how to set up your own business is fantastic. You don't realise how easy it is to do. Business is picking up for me and it suits my life perfectly. I love it!" - Jane
"Resume School has changed my life! Not only am I doing a job I absolutely love I am now able to work around my babies, a few hours a day and bring in the same income I was when working full time." - Tara
"The course taught me so much. I loved the live vids of actual resume writing as it allowed me to really understand the structure and process of resume creation. I absolutely loved the info on starting a biz and building my biz as this is all new to me. I also loved the feedback provided on my 3 probonos as it gave me the confidence in my own abilities. Most importantly I loved Carlie's energy and the way she delivered the course. She is someone I aspire to be like and learning from someone I respect and look up to was by far the best part."
"The group is amazing, positive vibes everywhere and so supportive. Carlie is one of my role models so to learn from her is such a gift, given that Carlie has only been in my life for a few months - that is saying something."